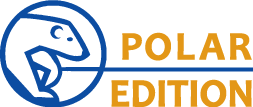 The Polar Edition improves upon our most popular product - the Solar Powered Wind Data Logger Package - by adapting it to the harsh weather conditions in arctic regions. It features a 30 watt solar panel and 17 amp/hour sealed battery that will run the data logger almost indefinitely. For remote locations, a wireless communications option is available. Call for details.
The Polar Edition of the Solar Powered Wind Data Logger Package features:
Wind Data Logger module

#40R Anemometer with Arctic Ultraflex™ cable, 30m (100')

Pelican 1400 Case

30 watt solar panel (manufacturer may vary)
17 amp/hour sealed AGM battery

Morningstar SunKeeper SK-6 solar charge controller

Lightning protection for all sensor channels and solar input

Self-resetting fuse

Stainless steel hardware

Weatherproof cable feedthroughs

2m (6') or longer solar panel cable

2 gigabyte Secure Digital (SD) card

USB Secure Digital (SD) card reader

Arctic Ultraflex™ Temperature sensor, 3m (10')

Printed manual
You can view the solar panel
hookup and installation instructions
as a PDF.
Polar Edition - Wind Data Logger #40R package, solar powered, outdoor

US Price: $1,215.00 USD
Please call us at +1-507-454-2727 to place an order.

Package includes:

APRS6000 Wind Data Logger module
APRS6504 #40R Anemometer, with boot
Arctic Ultraflex™ cable, 30 m (100 ft)
Pelican 1400 Case
30 watt solar panel (manufacturer may vary)
Mounting brackets for clamping to tower
17 amp/hour sealed AGM battery
Morningstar SunKeeper SK-6 solar charge controller
2 m (6 ft) or longer solar panel cable
APRS6604 Secure Digital (SD™) card, 512 megabyte, industrial, -40°C to 85°C
APRS6603 USB Secure Digital (SD) card reader
Arctic Ultraflex™ Temperature sensor, 3 m (10 ft)
APRS6090 Printed manual
APRS6091 Printed installation guide for Solar Powered Wind Data Logger

* Solar Panel may vary. Pole for mounting not included.



Part Number: APRS6065
Shipping Weight: 44.00 pounds
RoHS: compliant
Origin: USA

back to top