The AC anemometer amplifier is used for converting the low level AC output of a NRG #40 or Second Wind C3 anemometer to a level compatible with our Wind Data Logger.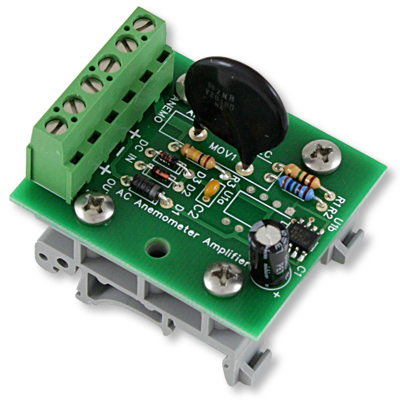 AC anemometer amplifier board

US Price: $60.00 USD
Please call us at +1-507-454-2727 to place an order.

This board allows various anemometers to connect to the Wind Data Logger. Some models include the #40 anemometer, the #40C as well as the various C3 anemometers.


Part Number: APRS6511
Shipping Weight: 0.13 pounds
RoHS: compliant
Origin: USA

Click image below for printable PDF.