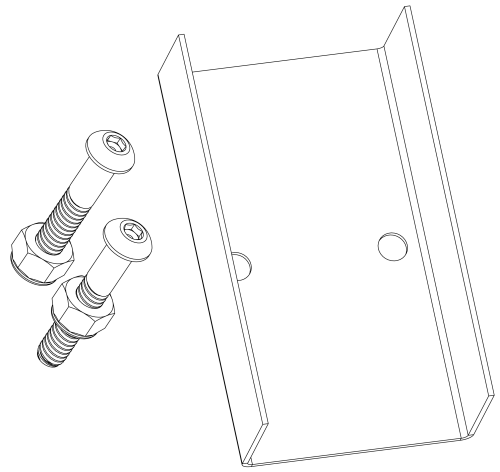 PVC Pipe Mounting Bracket Kit:
This kit contains a precision laser cut, CNC bent, and powder coated steel bracket for anchoring 1.5" PVC to something. Two stainless steel 1/4"-20 button head cap screws and stainless steel nylon lock nuts are also included.
If you would like a bracket that is not powder coated black, please request that at time of purchase.
A 5/32" hex (Allen) wrench is included, and you will need a 7/16" wrench or socket to tighten the button head cap screws.
PVC pipe bracket

US Price: $5.00 USD
Please call us at +1-507-454-2727 to place an order.

U-shaped mounting bracket for attaching 1/2" PVC to something. Includes screws, hex wrench and nuts.


Part Number: APRS6560
Shipping Weight: 0.25 pounds
RoHS: compliant
Origin: USA

back to top

A
larger version of the drawing
is available.
back to top